BUYING A BUSINESS FAQs
If you are a prospective business owner, please click on the frequently asked questions below to find answers about buying a business.
What is the next step when I find a business that I want to buy?
Please check this link to see the
list of steps in the normal buying process
. Once you think you want to buy a business, the next step is to decide the terms upon which you want to buy the business and prepare either a letter of intent or a purchase offer. In many cases, the seller's broker will handle both sides of the transaction. Unlike many real estate transactions, it is in everyone's best interest that the seller and buyer get to know each other establish a win/win proposition. If you have not purchased businesses in the past you will need some advice on how to structure your purchase offer. Most seller brokers are willing to help but it is important for you to understand their primary relationship is with the seller and make sure to seek your own counsel.
What happens after I make a purchase offer?
The seller will review your offer and either decide to accept, counter or reject the offer. Please go to "
What Is the Buying Process
"  tab the website to see the steps involved in the purchase of a business.
After the terms have been agreed to, the due diligence process starts. This is where the buyer verifies that the seller's representations are accurate. Also, at the same time, the attorney(s) should begin to prepare the closing documents. Note that many brokers believe that hiring a transaction attorney to draw up the documents, which are then reviewed by both buyer's and seller's attorneys, is the most efficient and cost-effective process. Some buyers prefer not to start the legal process until the due diligence has been completed. This may or may not be wise, depending upon the time frame for closing the transaction. The prevailing experience is good deals close quickly and bad deals linger.
If a business does not find a buyer what happens to it?
Several things may happen. Some businesses stay on the market for long periods of time. This may because the business is very unique, but in many instances either the seller's expectations or a sales price are not supported by market conditions. If no buyer can be found, the business will normally liquidate the assets, pay off the liabilities and simply close.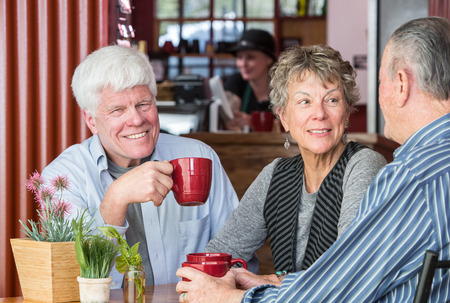 Are there a lot of businesses for sale?
Knowledgeable market watchers estimate that at most times there are approximately one million businesses for sale. Some are never listed to the general public and will trade hands without any listing for potential buyers to see.
Why do people go into business for themselves?
There have been many studies trying to answer the question of why people go into business instead of working for someone else. The following list provides the most common reasons in descending order from most to least important.
Want to control your destiny and do it your way
Tired of working for someone else
Use your skills and talents in a manner that you feel is best
Make more money than as an employee
The following are additional reasons given in response to surveys:
Opportunity to enter a family business
Inheritance of a large sum of money
Relief from conflicts with employers/take more control of the future
Response to being laid off or fired
Why buy a business instead of starting a new one?
The startup phase of a business has the highest failure rate. An existing business has a track record and a customer base. The seller, unless there has been a death or other medical reason, will be willing to help train a buyer over a reasonable period of time. Statistically, the failure rate of small business in the first 3 years is around 80%. Obtaining financing for a startup business is also much more difficult than for an existing business that has historical financial information. In today's financial market, most sellers are willing to provide some financing to qualified buyers, which may be all the financing necessary. In other instances, the seller's willingness to help finance the purchase provides extra stability for other potential lenders.
What type of business should I look for?
There are many factors that should be considered. First and most importantly, to be successful in a small to medium size business,
you as the new owner must have a passion for the business. Additionally, your available financial resources will enter into determining the size of the business.
It is possible to buy larger businesses with additional equity partners in the venture. But, keep in mind that, with partners, sometimes control is given up to obtain their investment.
A careful analysis of your skills is important identifying a target industry or business. Your background, next to your financial capabilities, is an important consideration when deciding the correct direction for your search.
When you look at a business, you should feel that you can do better than the current owner. If you don't feel that way, you will likely pay too much for the business.
How are businesses valued?
In general, the value of a business is what a buyer is willing to pay. It doesn't matter what the seller's opinion is, or that of an advisor, valuation specialist, friend, business broker or someone who just sold a similar business. Most valuations are based on the principle of how the business will pay for itself. However, strategic buyers are more concerned about items such as the number of subscribers or customers, types or placement of facilities or perhaps a specific product that they want to add to their existing business. For more detailed information, please go to the section of this website called "
Valuing a Small Business
."
What does it take to be successful in a small business?
Having the right combination of skills is the most important aspect of being successful. A successful business owner has to be willing to be the janitor, decision maker, chief worker, and sales department, if needed. Successful business owners are doers, not overseers.
Some reasons why business buyers may not be successful include their lack of willingness to put in the long hours that it can take to make the business successful. Sometimes business buyers are not willing or able to make hard decisions on terminating employees, hiring expensive employees or changing or eliminating products or services. It is important to examine your character traits, training, personality and motivation to determine if you are willing and able to do what it takes to be successful.
Why should I use a business intermediary or business broker?
Professional business intermediaries and business brokers have experience with many different deals and types of people involved in the process. They also have access to and working relationships with a wide selection of other professionals that may be needed to complete the acquisition and help make the business successful after the purchase. Business brokers are professionals who can help advise you of the value of the business and the financing options that may be available, and help you avoid common pitfalls in the buying process.
Do I need an attorney or accountant to buy a business?
Buying or selling a business is one of the most complex transactions that you are likely to encounter. It is possible to do it without professional advisors,
however, we strongly recommend that both buyers and sellers have their own legal and financial advisors, who have experience in the purchase or sale of a business,
for the transaction. We have seen many buyers that did not use professional advisors who felt, in retrospect, that they agreed to terms that caused them difficulties after the purchase. For example, some have agreed to payment terms that were unrealistic to be funded by the businesses operations; others have failed to properly understand the need for an adequate training and transition agreement. Buying a business is best done with a team of trusted advisors.
Bear in mind that any advisor will have his or her specific point of reference about the transaction. You will have to make decisions. However, when the agreements have been completed, a good way to find out if they are done well is to ask the advisors if they would sign them.
What does it cost to buy a business?
Generally, the seller's broker is paid by the seller not the buyer. Some seller's brokers have cooperation arrangements where they share the commission with the buyer's broker representative. Legal and accounting fees can be significant. Ask your advisors for an estimate of their cost. Some attorneys and CPAs will work for a fixed fee for a specific piece of work. It is possible with some small purchases that attorney and CPA fees for buyers were more than 50% of the purchase price of the business, which is, of course, impractical. Failure to control advisor fees has killed more than one deal that would otherwise have been successful.
What type of training can I get from the seller?
A lot of intermediaries or brokers fail to tell the buyer the importance of a well-thought-out transition plan.  The success of the transition period can determine the success of the acquisition. Most sellers are willing to provide some training. After a period of about one month of free training from the former owner, it may be important to have the option for more training and transition. This will normally require additional compensation to the seller. A training period of up to one year may be necessary to make the transition successful for certain businesses.
Do I have to have enough cash to pay for the full purchase price of the business?
No. In today's market, sellers either have to be willing to provide some financing or the business should be capable of obtaining a commercial loan for part of the purchase price. It is common for the purchase to be made using a combination of money from the buyer, financing from the seller, money from an investor group, and a commercial loan. When considering how much cash you have to put into the purchase of a business, remember that you need to retain some to cover necessary operating expenses during the transition.